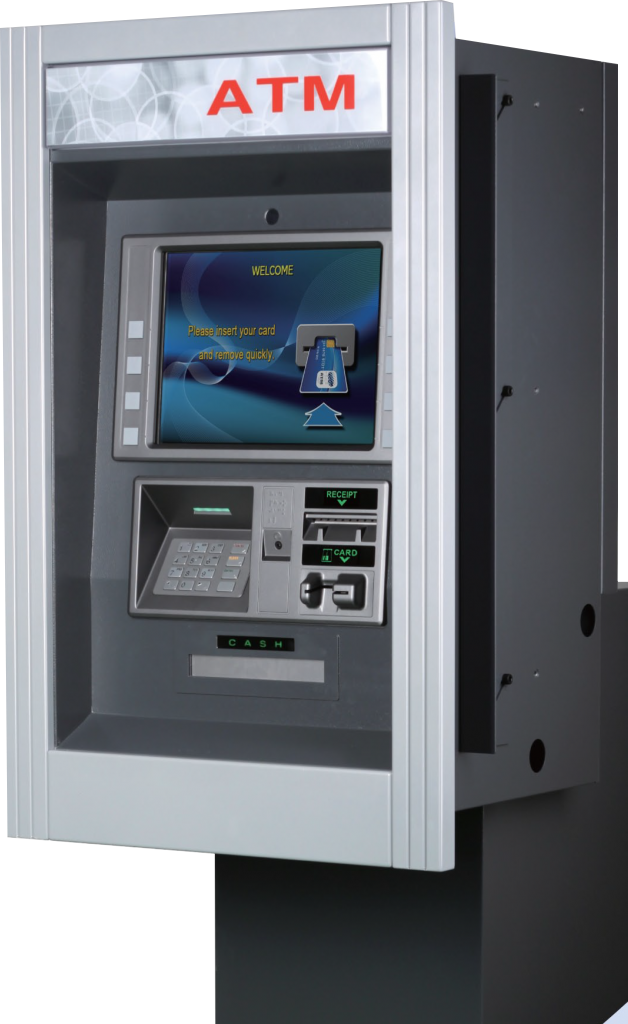 Genmega introduces the GTS000 series ATM.
A high performance yet economical Through-The-Wall ATM solution with the look and feel of a full bank ATM. Designed for wall or Kiosk installation, the GTS000 series makes new TTW installation or replacements a snap .
Built with the same compact modular components as your existing Genmega machines and engineered for easy installation and reliable operation.
The GTS000 includes high-end features like a 15″ High Bright LCD which support custom advertisements and a 3-cassette cash dispenser with motorized cash presenter. A new Touch-Screen rear-service panel allows convenient and safe access for ATM Operators and Service personal.
The GT5000 series ATM is ADA compliant and Chip Card (EMV) ready, including a PCI / lnterac certified encrypting PIN pad (EPP), a voice guidance system, and lighted action indicators (including lighted keypad).
Features of a high end Through-The-Wall ATM with the low maintenance and reliability that Genmega delivers makes this an excellent TTW solution.
Integrated Illuminated Topper Sign
High Visibility LED Sign
Attract Customers
LCD Screen
15 inch color TFT-LCD Panel
High bright LED backlight (800cd/m2 )
1024 x 768 (XGA) Resolution
Printer
80mm/3″ Receipt Printer
200DPI monographic printing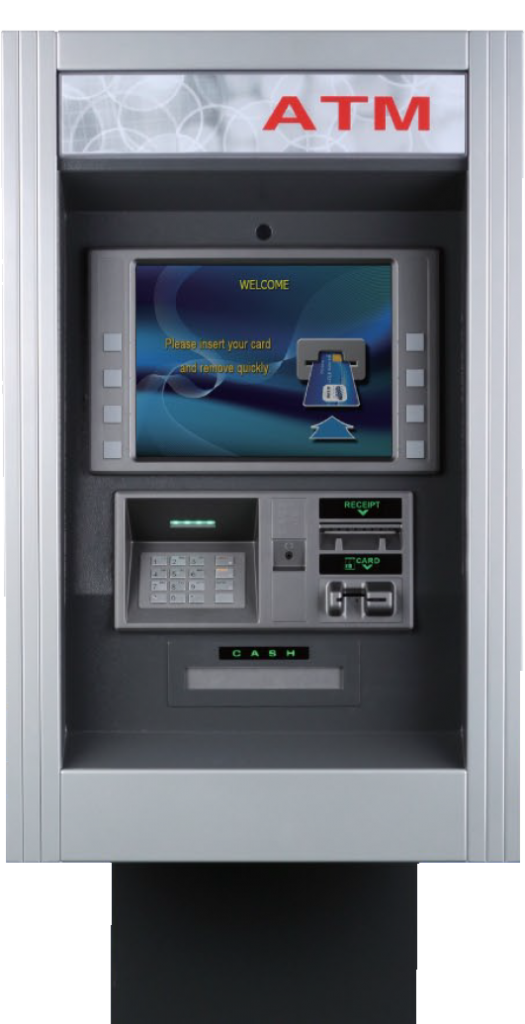 PIN Entry Device
16-key alphanumeric keypad
PCI 3.0 / lnterac Certified
Triple-DES (TDES) compliant EPP
Rear Service Panel
7 inch color touch screen
Backlit TFT LCD panel
800 x 480 Resolution
Communication
56Kb Internal Modem
TCP/IP Ethernet connection
SSL / TLS Encryption
Genlink Cellular Modem (optional)
CPU
Cortex-AB CPU (800MHz)
DDR2 256MB SRAM memory
512MB Flash Memory
Windows CE 6.0
ADA
Voice Guidance
Lighted Transaction Guidance Accessible Keypad Layout
Card Reader
EMV (Dip type)
Security
UL291 Business Hours Vault
Level 1 Vault (optional)
Electronic Lock
Kaba Mas Cencon Series Lock (optional) S&G A-Series Lock (optional)
Cash Dispenser
Up to 3 x 2000 Note Removable Cassette Presenter module
Dimensions
Height= 56.7″
Width = 24.1″
Depth = 33.9″
Weight= 396 lbs